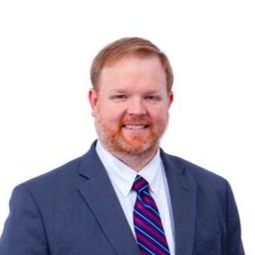 Ryan Boyd, CPFA®
Financial Advisor, LPL Financial, serving Dublin and Macon, Ga.
Contact Ryan Boyd, CPFA®
Call
About Ryan Boyd, CPFA®
Ryan Boyd joined Capital City Investments in late 2019 to help serve the investment needs of our clients in the greater Dublin and Macon, Ga. areas. Ryan brings a decade of experience in the financial services industry and an unwavering commitment to his profession, community and clients' financial success. He holds Series 7, 63 and 65 securities registrations with LPL Financial and state Life, Health and Variable Annuities licenses, so he can effectively educate and assist individuals and business owners with their ongoing, ever-changing financial needs. The keystone of Ryan's practice has become comprehensive retirement and financial plans, business services and planning, and employee benefits. Through Capital City Investments and LPL Financial, Ryan believes he can leverage an extraordinary array of available investment and insurance products, state-of-the-art technology, securities and portfolio analysis, and more to assess clients' current financial situations and future goals and to recommend appropriate plans for all areas of their financial lives. A native of Albany, Ga. and life-long Georgian, Ryan received a bachelor's degree in communications with a minor in business administration from Mercer University before returning to Albany to join his family contracting business. There he received an immersive education in project management, contract negotiations, legal issues, and business management. Applying skills gained in the construction industry, Ryan began a career in financial services with New York Life and then worked with Strategic Wealth Group for several years before coming to Capital City. He is active in church and the Masonic Lodge and holds membership in the Scottish Rite of Freemasonry. Ryan is on the board of directors for The Fuller Center Middle Georgia. Past volunteer service includes Georgia Family Connection initiatives that assist the needs of disadvantaged families. He is pleased to have returned to middle Georgia with his wife, Sally, and three young children, James, Jean and Eva.
About Capital City Investments
At Capital City Investments, our advisors are committed to providing quality investment products, services and management to residents in the greater Tallahassee, Fla., Gainesville, Fla. and Macon, Ga. communities we call home. Our advisors are professionally trained to assist you with a variety of services from individual financial strategies to complete business solutions.
Whether you desire long-term or short-term investments, or a combination, we can help you build a portfolio that is designed to align with your needs. We offer access to a wide array of investment products and services at Capital City Investments through LPL Financial:
Stocks
Annuities
Bonds
Mutual Funds
Life Insurance
Disability Insurance
IRAs